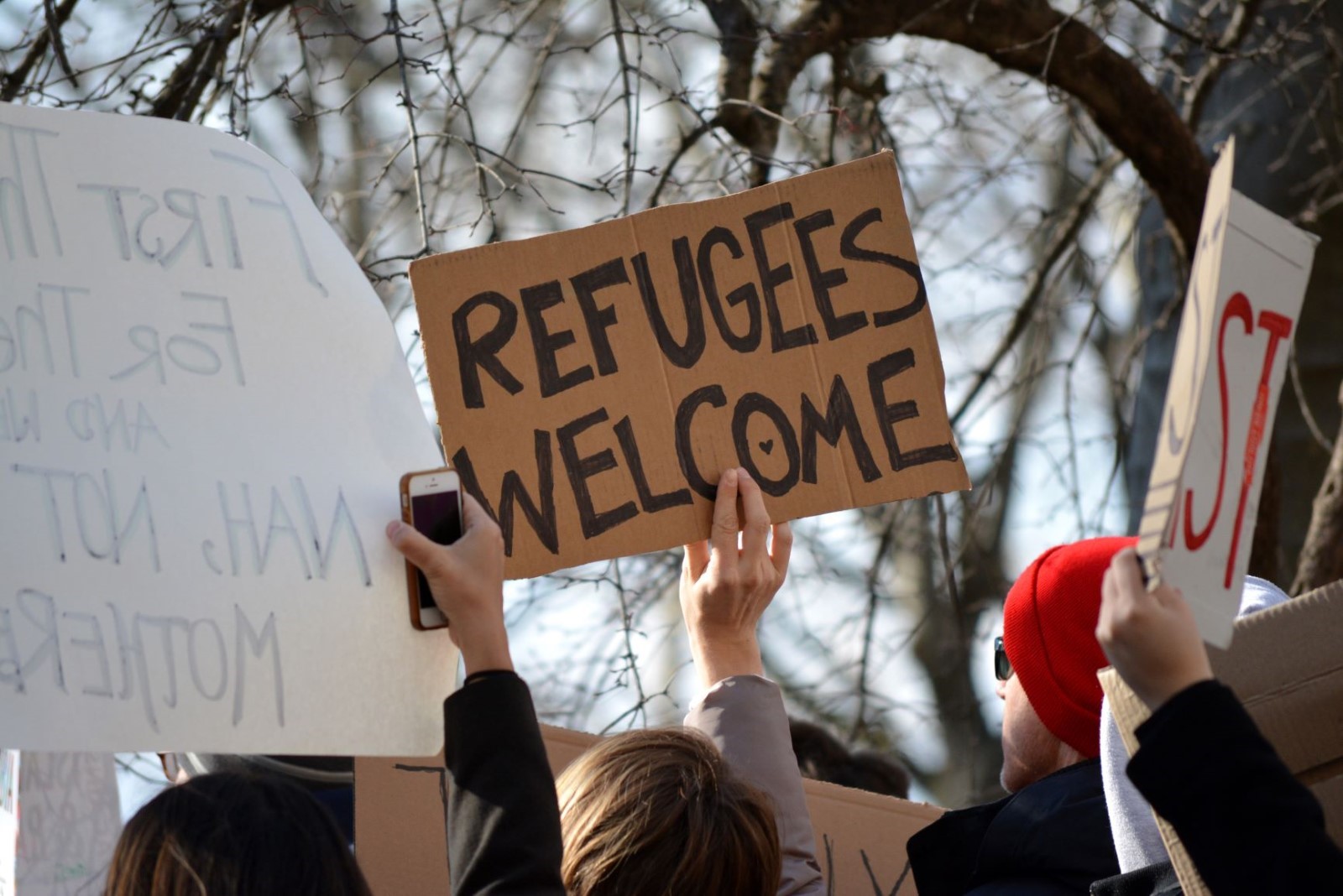 Opening Doors in the News
Walking Alongside our Newest Neighbors
Comstock's Magazine, May 1, 2022 – Opening Doors is dedicated to making Northern California a safe and accepting place for immigrants, refugees, and survivors of human trafficking to build the lives they deserve. Founded in Sacramento in 1993, this nonprofit organization enriches our communities by welcoming and supporting our newest neighbors on their paths to stability, self-sufficiency, and belonging. "For someone escaping human trafficking or a newly arriving refugee or immigrant, their first need is stability – physical safety and basic needs met," says Jessie Tientcheu, CEO.
California Needs Volunteers: How You Can Help
SACRAMENTO (CBS) – The holidays have been dubbed the, giving season — a time to give back to those who need it. In Sacramento, the needs of Afghan refugees are only growing. While home goods, clothes, and pantry staples are important, one organization needs help to bring holiday joy to refugee children.
Sacramento's Afghan Community Fears For Friends, Family As Taliban Take Over Afghanistan
CapRadio, August 23, 2021 - Naweed Yousufi's phone hasn't stopped ringing over the last couple of weeks. "I have hundreds of messages in WhatsApp," he said. The Afghan American, who immigrated to Sacramento in 2017, played one audio message of a Kabul resident trying to get a visa for her father who aided the U.S. Military.
I feel so helpless.' Afghans in the U.S. worry for friends and family back home
PBS News Hour, August 20, 2021 - Andisha Shah has not slept since Afghanistan's government fell. From her home in California, where she is caring for relatives, all she can think about is whether or not her sister and nephews will make it out of Afghanistan safely. They are among tens of thousands of people hoping to evacuate the country following the fall of Kabul to the Taliban last week.
Local organization helping Afghan refugees
Fox 40 News, August 20, 2021 - Travis Air Force Base is providing support for the ongoing operations in Afghanistan. Recently, airmen moved into the country to facilitate the safe departure and relocation of U.S. citizens, special immigration visa recipients and vulnerable Afghan populations.
Tension mounts as would-be Afghan refugees await evacuation to safety
The Press Democrat, August 17, 2021 - Petaluma resident Abdul Pazhohesh hasn't spoken for the last few weeks with his friend in Herat Province — a man who once worked as a driver for the U.S. Army and was trying to leave Afghanistan with his wife and two children.  
Nor has he had recent contact with another friend who asked him for a letter inviting him to the United States and stating that Pazhohesh agreed to sponsor the man's immigration.
Afghan immigrants fleeing Taliban are coming to Sacramento. Here's how to help them
The Sacramento Bee, August 18, 2021 - Already home to one of the largest Afghan communities in the country, the Sacramento area is receiving an influx of refugees displaced by the Taliban's swift takeover of Afghanistan in the wake of the withdrawal of U.S. troops.
'Like a horror movie.' Sacramento Afghan community fears for friends, relatives in Kabul
The Sacramento Bee, August 17, 2021 - Besmellah Khuram didn't sleep on Saturday night. Anxious about the swift Taliban takeover of Afghanistan, the 36-year-old Sacramento man flipped between news clips and tried to make sense of what was unfolding in his home country. He'd been in touch with his brother and his mother, who live in Kabul. Their collective panic deepened with every passing hour as the Taliban encircled their city, then overtook it.
Opening Doors Monthly Newsletters
Through a monthly email newsletter, we do our best to keep you - our donors, supporters, volunteers, and community - informed about upcoming events, changes in our programs and services, policy changes that affect our work, and opportunities to get involved in welcoming newcomers. For your convenience, we've archived past issues here. If you'd like to begin receiving our monthly newsletter, scroll down to the orange box and enter your email to sign up. We look forward to keeping in touch!
2023
2022
November | August | July | June | May | April | March | February | January
2021
December | November | October | September | August | July | June | May | April | March | February | January
Sign up today to stay in touch