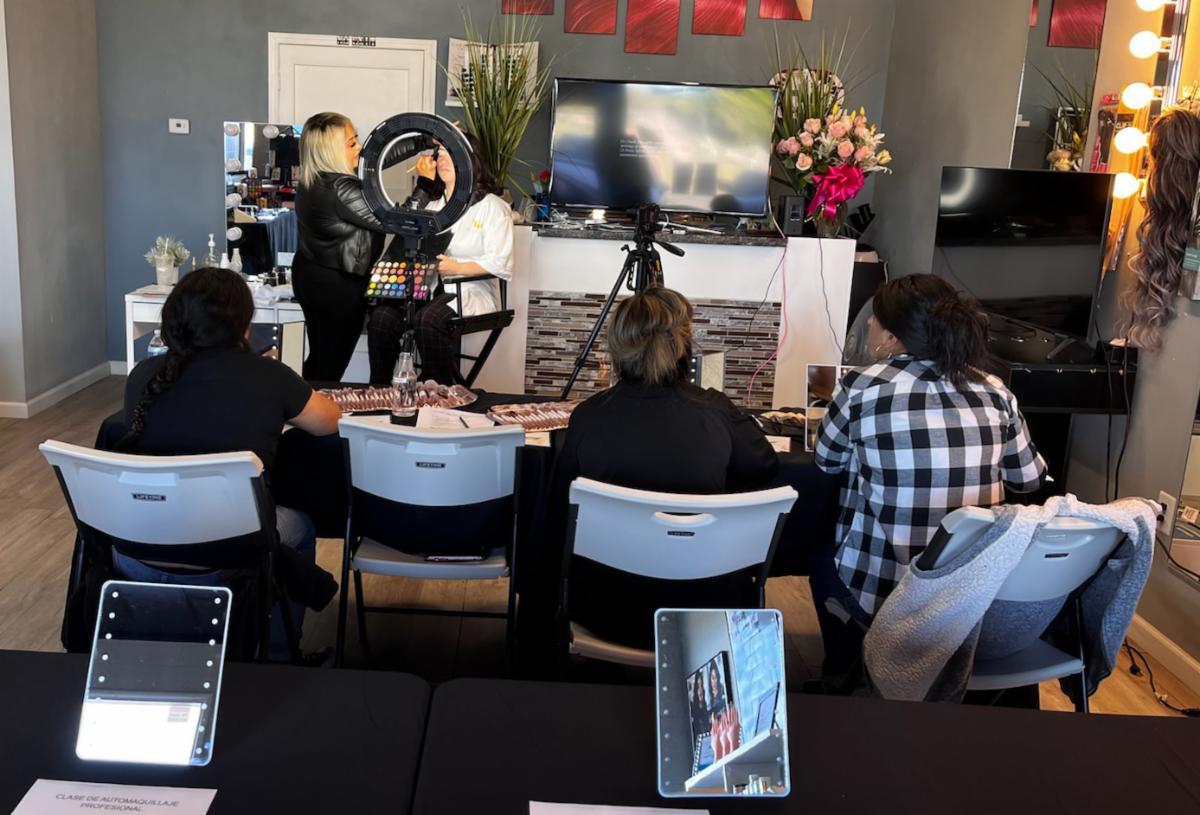 Brenda providing hands-on beauty training in her salon
Giving Life to Your Dreams
By Mohammed Al Salloom, Senior Loan Officer
May 2023
Brenda is a firm believer that with faith and hard work, anyone can bring their dreams to fruition. A native of Mexico, Brenda ran a small business that included a fresh fruit shop and a video game outlet. She has always been a driven entrepreneur to build a better life for herself and her four children.
In 2003, Brenda relocated to the United States and landed a job in a fruit warehouse. Over time, she switched between various professions but found her true calling while working at a hair salon. Despite being paid below the minimum wage, Brenda's passion for hairdressing led her to enroll in a cosmetology course. She had to complete a rigorous 3,200-hour training program without pay, but Brenda persisted and earned her cosmetology certification.
Initially providing services to clients in their homes or from her own residence, Brenda approached Opening Doors in 2019 for a $5,000 loan. With this loan, she secured a space to operate her own salon and began offering beauty training and selling cosmetic products. Her hard work paid off as her business started to flourish, with annual sales increasing from $30,000 to $60,000.
Brenda's determination and success did not end there. In 2022, she secured an additional $10,000 loan from Opening Doors to expand her business in the Rancho Cordova area, enabling Brenda to increase her income to better support her family.
As a Community Development Financial Institution (CDFI), Opening Doors is Sacramento's only CDFI specializing in microlending to newcomer communities. Our Economic Prosperity Programs offer microenterprise loans and business counseling to people like Brenda, so they can increase their assets and earning potential. The program provided $177,468 in loans to immigrant and refugee-owned businesses in 2022, along with offering technical support such as business plan development, cash flow projections, registering, licensing, and marketing.